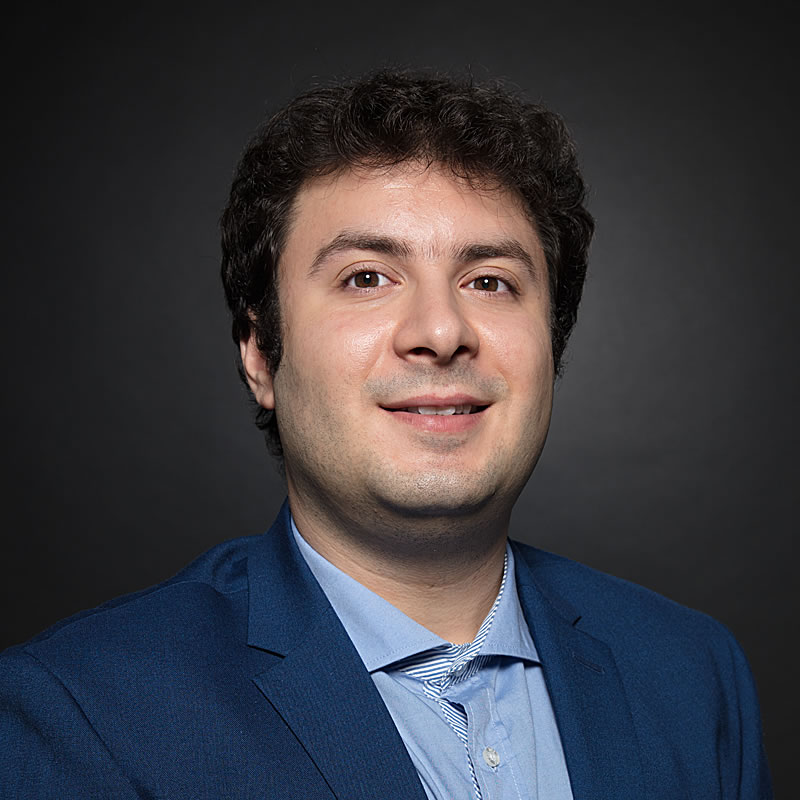 Spyros Karavias
Piano Instructor – Southlake Studio
Greek American concert pianist Spyros Karavias started to play the piano when he was 9 years old, performing his first solo recital a year later with works of Bach, Mozart and Chopin. Early musical training includes the violin, french horn, music harmony & counterpoint and conducting. Spyros is the recipient of many scholarships, prizes and awards around the world. He has performed recitals in Austria, Germany, Italy, France, England, Czech Republic and Spain. Recent American performances in Texas, Kentucky and Antigua, Guatemala.
He is equally at home with standard repertoire and new music. He enjoys composing, accompanying singers and instrumentalists. Spyros is also a dedicated piano teacher and believes in a healthy and balanced approach between technique and music interpretation. He has taught piano and theory lessons for many years with successful results. Many of his students get the highest ratings in festivals and competitions around the Dallas-Fort Worth metroplex.
Spyros has taken lessons and participated in masterclasses and piano festivals around the world with famous pianists and renowned pedagogues such as Misha Dichter, Eliso Virsaladze, Leonid Margarius, Pavel Gililov, Andrej Jasinski, Peter Lang, Rolf Plagge, Daniel Pollack, and Alan Feinberg among others.
He earned his Bachelors and Masters Degrees in Piano Performance & Pedagogy (both summa cum laude) at the Mozarteum University in Salzburg, Austria studying with Prof. George Kern, distinguished pianist and student of the legendary Rosina Lhevinne. Currently he pursues a Doctoral degree in Piano Performance at the University of North Texas with Dr. Steven Harlos.
Spyros Karavias is a member of Pi Kappa Lambda National Music Honor Society, Alpha Chi National College Honor Society, Golden Key International Honour Society, and Music Teachers National Association.
The Little MusicMaker program is wonderful!  I have attended a class myself to see what goes on and the teachers are great with the children. They teach them about music in a way that they do not even realize they are learning.  Very much on the student's level!!  Great job!
We often talk about Little Musicmaker and what she's doing in class each week. She tells us about the instruments and songs she has learned in class and sings them for us — especially in the bathtub! She makes up songs at home and friends have commented on her pitch. She has a mini electric piano and a drum set at home and plays them daily.  She and her dad enjoy performing together in their band.  I think your program is wonderful and I appreciate your dedication and the work you are doing to inspire my daughter and other children.
I want to thank you for the wonderful job you are doing with my son!!  Since Peyton really loves to sing and play musical instruments, I want to encourage him and help him in any way I can.